All programs available at the following time slots:

10.00am, 11.30am, 2.30pm & 4.00pm


You may select your preferred timeslots during registration


INTERACTIVE ENGINEERING PROGRAMS
RM 38.90 per class
(incl. of materials & delivery)
Let our experienced instructors guide your child through a structured curriculum requiring specific materials which will be delivered to your home for more in-depth learning.
WEEK 1 (5 - 11 October 2020)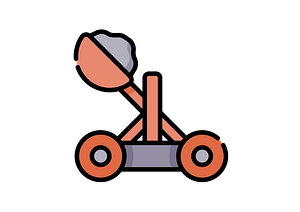 Get ready to go ballistic! In this workshop, we will construct candy catapult and examine how the tension applied to the rubber band can affect the trajectory of the marshmallow, and demonstrate the difference between an accurate launch and a precise launch.
WEEK 2 (12 - 18 October 2020)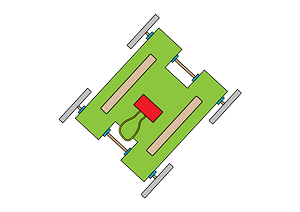 Engineers, start your engines… and thinking! Join us as we design and power up a racer with potential energy in our Mechanical Engineering workshop.
We will explore how rubber bands can store energy and provide power to a race car. As the rubber band is pulled tighter and tighter, it will be able to push the car further and faster.
WEEK 3 (19 - 25 October 2020)

Blast the boredom away with this mechanical contraption! It's made using materials that you can find around the house.
Blaster
2 Kitchen roll (or Toilet roll)
2 – 10 pcs Rubber bands
Clear Tape
4 paper clips
Ball (ping pong, paper or aluminium ball, as long as it can fit inside the kitchen roll)
Target
Recycled materials (e.g. milk boxes, plastic bottles, cans, straws, plastic spoons, satay sticks, cups, etc)
WEEK 4 (26 - 31 October 2020)
Zip, zip, zip right down the zipline! Understand how friction, gravity, and mass affect the speed at which an object can travel. Design and craft a carrier for your zipline, make improvements to the design, and complete challenges to create a safe, yet thrilling zipline ride.
Note: 29 October 2020 – Public Holiday

We will be running this online class via Zoom, a relatively easy-to-use video conferencing app. We are exercising best practices with respect to security. Rest assured, we are applying best practices in utilising Zoom to ensure security during our class. You can connect to Zoom on your desktop, laptop, tablet or smartphone. If you don't already have Zoom on your selected device, you can download it here: https://zoom.us/
We will email / whatsapp meeting details a day before the class, and a reminder about 30 minutes before the class, so please do keep an eye out for our messages! Our instructor will be online and ready to assist with set up 30 minutes before the class. Please try to log in to Zoom 5 minutes before the scheduled class time so we can start the class on time, and please allocate at least 60 mins for this activity.
Virtual Workshop Registration
Enjoy savings
when you sign up with a sibling
Please sign up for the virtual workshop by completing this form and making payment to secure a spot.