Investing in your child's ability to foster creativity, develop computational thinking and building problem solving skills is priceless. Join our Virtual STEM Workshop today!

Choose from our Basic or Premium Program.
Instruktor kami akan menyalurkan imaginasi dan pemikiran yang kreatif untuk anak anda melalui pembelajaran kurikulum yang menarik dengan menggunakan bahan harian yang terdapat di rumah.
Let our passionate instructors ignite your child's imagination and computational thinking through an engaging curriculum using electronic game design and coding.
Let our experienced instructors guide your child through a structured curriculum requiring specific materials which will be delivered to your home for more in-depth learning.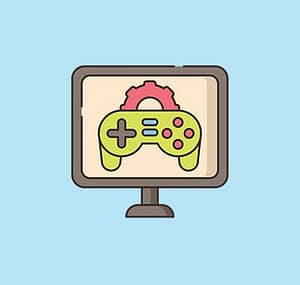 Virtual EGD (29 June 2020 - 26 July 2020)
Class Time : 10.00am or 2.30pm (1 hour session)
Recommended 4 weekly sessions to cover different aspects of programming.
Let your children's imagination and technical knowledge soar!
In our video game design programs, we let children explore technology in a fun and interactive environment. Our instructors will guide them through a series of activities designed to teach core principles while allowing students to learn and grow.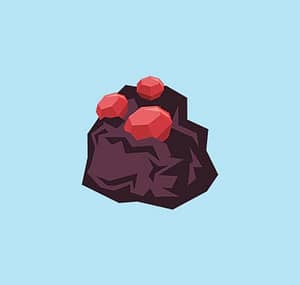 Projek Melombong Gunung (29 Jun - 5 Julai 2020)
Waktu Kelas : 10 pagi Atau 2.30 Petang (1 Jam)
Dalam aktiviti ini pelajar akan mensimulasikan kerosakan persekitaran yang disebabkan oleh perlombongan dan merancang sistem untuk membendung pencemaran tersebut.
Untuk lombong dan sekitarnya:
2 Biskut chip coklat
2 Kertas graf
1 Pensel
2 Pen penanda
1 Cawan mandi
20 kacang (ini akan digunakan sebagai mata wang untuk membeli alat)
Alat untuk melombong:
Pencungkil gigi
Kayu ais kerim (kecil)
Klip kertas
Bahan untuk membuat sistem pembendungan
5 Bola kapas
3 Gelang getah
3 Kayu ais kerim
1 Kad indeks
Gunting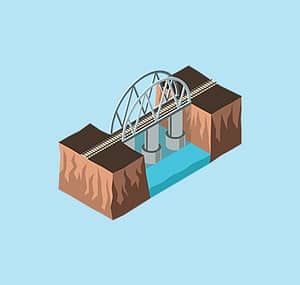 Projek Jambatan Kekuda (6 - 12 Julai 2020)
Waktu Kelas : 10 pagi Atau 2.30 Petang (1 Jam)
Dalam bengkel ini, kami akan mengkaji prinsip-prinsip di sebalik reka bentuk jambatan dan usaha membina jambatan kekuda yang kuat. Kita akan mempelajari dan memahami struktur asas dua jenis jambatan yang berbeza: rasuk dan kekuda.
Pencungkil gigi – 30
Pelekat gam –
Pinggan kertas – 1
Templat Reka bentuk bercetak atau sehelai kertas untuk melukis reka bentuk anda
Sesuatu yang cukup berat untuk bertindak sebagai beban (Contoh : Guli, batu kerikil atau kacang hex)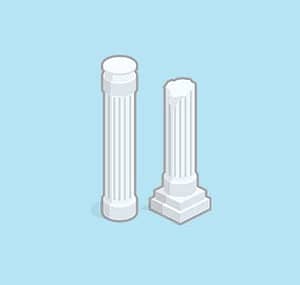 Projek Tiang (13 - 19 Julai 2020)
Waktu Kelas : 10 pagi Atau 2.30 Petang (1 Jam)
Tiang adalah struktur luar biasa yang memiliki kemampuan luar biasa untuk menahan berat badan yang besar walaupun ukurannya lebih kecil. Pelajar akan belajar mengenai tiang bersama dengan konsep pemampatan. Untuk meneroka kemampuan tiang yang luar biasa, pelajar merancang dan membina struktur yang dapat menampung berat badan mereka sendiri.
Untuk tiang berbentuk:
3 kertas A4
Buku yang akan digunakan sebagai beban
Pita pelekat
Untuk menara bentuk:
Potong kertas keras mengikut size berikut:
12 keping – 6 ″ x 2 ″
12 keping – 6.5 ″ x 2 ″
12 keping – 8 ″ x 2 ″
1 keping – 9 ″ x 2 ″
1 keping – 7 ″ x 2 ″
1 keping – 5 ″ x 2 ″
Untuk tiang cawan :
21 cawan kertas kecil
20 cawan kertas besar
20 cawan plastik besar
2 keping kadbod 24 inci x 24 inci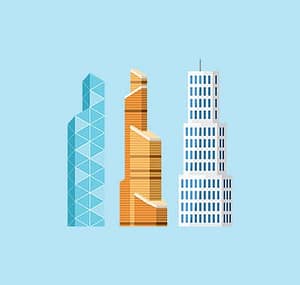 Projek Menara Kertas (20 - 26 Julai 2020)
Waktu Kelas : 10 pagi Atau 2.30 Petang (1 Jam)
Untuk projek ini pelajar akan menggunakan kemahiran berfikir secara kritis kerana mereka menggabungkan kekuatan dan kelemahan kertas sambil membina reka bentuk yang menggunakan bahan yang diberikan sebaik mungkin.
RM 38.90 per class
(incl. of materials & delivery)
Coder Z (29 June 2020 - 26 July 2020)
Class Time : 11.30am or 4pm (1 hour session)
Recommended 4 weekly sessions to create the complete game.
Give your kids the coding advantage. Learn to drive, steer and program a virtual robot in our Virtual Robotics Workshops. Must be able to work with the mouse and keyboard.
PC or Laptop with most recent version of Chrome Browser, a minimum 64 bit CPU and 4 GB of RAM memory (8GB is recommended)
A notebook or a stack of rough paper
Pen or pencil
Wind Turbine (29 june - 5 July 2020)
Class Time : 10am or 2.30pm (1 hour session)
Here's a great way to get your kids to learn how to transform wind energy into electricity. They will be challenged to design the most efficient rotor blades for their wind turbine while taking into account size, weight, shape, and angle.
1 x Dowel rod
1 x Paper cup
1 x Styrofoam plate
1 x Fan tamplate
1 x Dc motor
4 x Small popsicle stick
1 x Styrofoam ball
1 x A5 foam sheet
4 x Cable tight
4 x Rubberband
1 x small satay stick (cut short)
Conductors & Resistors (6 - 12 July 2020)
Class Time : 10am Or 2.30pm (1 hour session)
Lights on, lights off! In this lesson, students will test a variety of materials to discover which completes the circuit and lights the bulb. They will understand the electrical properties of materials and learn how to control the flow of electricity current to dim or brighten the lightbulb.
Conductor
Crocodile clips (3)
D-cell battery
Paper clips (3)
Aluminum foil (3 pieces 5cm x 5cm)
Bulb
Rubber band
Popsicle stick
Resistor
Variable resistor
Fixed resistor (5 pcs of varying ohms)
Mounting Board
LED
Coin battery
Wire (3 pcs)
Flashlight Builder (13 - 19 July 2020)
Class Time : 10am Or 2.30pm (1 hour session)
Lets have fun after dark and light up with one of the most useful inventions ever created – the Flashlight! We will investigate and understand the concepts of electric currents by building a simple circuit for your flashlight.
Toilet roll tube – 1
Battery holder – 1 
2A battery – 2
Aluminium foil – 1
Brass fastener – 1
Empty plastic water bottle 500ml – 1
Foam sheet – 1
Wire – 1
Electrical tape – a few pieces
Sketchbot (20 - 26 July 2020)
Class Time : 10am Or 2.30pm (1 hour session)
What is inside of a robot? How do they work? Today, you will create a simple circuit to power their own invention : a drawing robot. You will explore how to direct your robot and understand the important of switches in electrical designs.
2 x AA batteries
1 x Battery holder
1 x DC motor
1 x Short stripped wire
1 x Paper cup
1 x Cork
1 x Jumbo craft stick
4 x Fine tip makers (assorted colors)
2 x Wiggle eyes
2 x A4 paper
We will be running this online class via Zoom, a relatively easy-to-use video conferencing app. We are exercising best practices with respect to security. Rest assured, we are applying best practices in utilising Zoom to ensure security during our class. You can connect to Zoom on your desktop, laptop, tablet or smartphone. If you don't already have Zoom on your selected device, you can download it here: https://zoom.us/
We will email / whatsapp meeting details a day before the class, and a reminder about 30 minutes before the class, so please do keep an eye out for our messages! Our instructor will be online and ready to assist with set up 30 minutes before the class. Please try to log in to Zoom 5 minutes before the scheduled class time so we can start the class on time, and please allocate at least 60 mins for this activity.
Virtual Workshop Registration
Enjoy savings
when you sign up with a sibling
Please sign up for the virtual workshop by completing this form and making payment to secure a spot.