Need to keep your kids engaged during these holidays under RMCO?
Join our virtual holiday camp for an interactive, hands-on and seriously fun way to learn STEM concepts.
With Awesome Weekly Themes And A Different Project Every Day, All Designed To Get Our Learners To Think, Be Creative And Engage With Our Instructors, So They Get The Most Of Their Time On The Screen With Us.
RM215.00 per theme
(incl. of materials & delivery)
Class Time : 10am or 2.30pm (1.5 hours/session)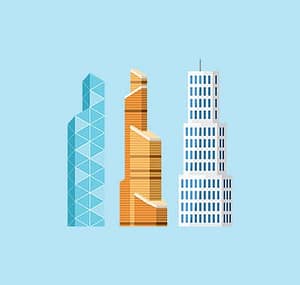 In this lesson students will use their critical thinking skills as they incorporate the strength and weaknesses of paper while implementing a design that uses their materials as efficiently as possible.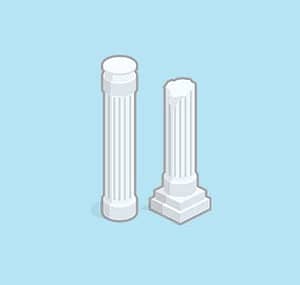 Columns are amazing structures that have the remarkable ability to hold up tremendous weight despite its size. Students will learn about columns along with the concept of compression. To explore the amazing ability of columns students design and build a structure that can hold their own weight.
For shape columns:
3 A4 papers
Lots of books that will be used a weights
Tape
For shape tower:
Cut the following out of cardstock:
12 pieces – 6″ x 2″
12 pieces – 6.5″ x 2″
12 pieces – 8″ x 2″
1 piece – 9″ x 2″
1 piece – 7″ x 2″
1 piece – 5″ x 2″
For cup columns:
21 small paper cups
20 big paper cups
20 big plastic cups
2 pieces of 24 inch x 24 inch cardboard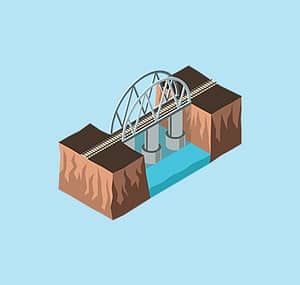 Over The River (Wednesday)
Can you bridge a divide? Civil engineers are often tasked to design and build structures that can support heavy loads such as buildings, roads and bridges. In this workshop, we will examine the principles behind bridge design and attempt to build a strong truss bridge. We will learn and understand the basic structure of two different bridge types: beam and truss.
30 pcs toothpicks
Blutack
Printed Design template or a piece of paper to draw our designs
Paper plate
Something reasonably heavy to act as a load (E.g.: marbles, pebbles or hex nuts)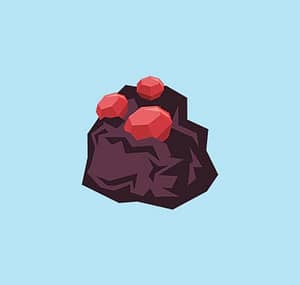 Mining Mountains (Thursday)
Often times, areas are settled because they contain valuable natural resources. Coal, natural gas and oil have provided countries with energy, while materials such as gold and other precious materials have fueled the economy. However mining comes with a lot of environmental problems that affect both the miners and the environment around the mine. In this activity students will simulate environmental damage caused by mining and design a system to contain the pollution.
For the mine and its surroundings:
2 Chocolate chip cookies
2 Graph paper or printed graph template
1 Pencil
2 Markers
1 Plastic cup    
20 beans or coins  ( this will be used as a currency to buy tools)
Tools for mining the cookie:
Toothpicks
Small popsicle sticks
Paper clips
Materials for creating a containment system
5 Cotton balls
3 Rubber bands
5 Small popsicle sticks
2 Index card (15cm x 10 cm)
1 A4 paper that can be folded to give it more strength
Scissors
Tape (any type)
Dams block water, creating reservoirs (artificial lakes) to store drinking water and to grow crops. Reservoirs are also used for swimming, boating, and other recreational activities. You will be constructing a dam and solving problems that engineers face when constructing a dam.
Note: This activity can get messy – do it outside, if possible
Class Time : 10am or 2.30pm (1.5 hours/session)
Here's a great way to get your kids to learn how to transform wind energy into electricity. They will be challenged to design the most efficient rotor blades for their wind turbine while taking into account size, weight, shape, and angle.
1 x Dowel rod
1 x Paper cup
1 x Styrofoam plate
1 x Fan tamplate
1 x Dc motor
4 x Small popsicle stick
1 x Styrofoam ball
1 x A5 foam sheet
4 x Cable tight
4 x Rubberband
1 x small satay stick (cut short)
Conductors & Resistors (Tuesday)
Lights on, lights off! In this lesson, students will test a variety of materials to discover which completes the circuit and lights the bulb. They will understand the electrical properties of materials and learn how to control the flow of electricity current to dim or brighten the lightbulb.
Conductor
Crocodile clips (3)
D-cell battery
Paper clips (3)
Aluminum foil (3 pieces 5cm x 5cm)
Bulb
Rubber band
Popsicle stick
Resistor
Variable resistor
Fixed resistor (5 pcs of varying ohms)
Mounting Board
LED
Coin battery
Wire (3 pcs)
Flashlight Builder (Wednesday)
Lets have fun after dark and light up with one of the most useful inventions ever created – the Flashlight! We will investigate and understand the concepts of electric currents by building a simple circuit for your flashlight.
Toilet roll tube – 1
Battery holder – 1 
2A battery – 2
Aluminium foil – 1
Brass fastener – 1
Empty plastic water bottle 500ml – 1
Foam sheet – 1
Wire – 1
Electrical tape – a few pieces
What is inside of a robot? How do they work? Today, you will create a simple circuit to power their own invention : a drawing robot. You will explore how to direct your robot and understand the important of switches in electrical designs.
2 x AA batteries
1 x Battery holder
1 x DC motor
1 x Short stripped wire
1 x Paper cup
1 x Cork
1 x Jumbo craft stick
4 x Fine tip makers (assorted colors)
2 x Wiggle eyes
2 x A4 paper
Do you have magnets stuck to your fridge at home? Those are the permanent magnets that we are familiar with. Today, we are exploring magnets that can be turned or off, using electricity. These kinds of magnets are used in the everyday things around us, like in loudspeakers or hard drives or motors.
1 x A5 sheet of aluminum foil
1 x paper clip
1 x 3' 18-22 AWG copper stranded wire stripped an inch on both ends per student
1 x 8"18-22 AWG copper stranded wire stripped 1" on both ends
1 x 8-1/2" X 11" cardstock
2 x Brass Fasteners
1 x D-Cell battery
1 x Galvanized Steel nail (3" or longer)
1 x Wide rubber band
Scissors
Cellophane tape
Masking tape
Ruler
Pencil
Marker pens
Class Time : 10am or 2.30pm (1.5 hours/session)
If you've walked up a ramp, then you have used one of the simple machines that has been helpful to mankind for thousands of years: the inclined plane. The inclined plane can simply be described as a ramp where one end is higher than the other. You are challenged to design an inclined tilted tally game. Then test and improve the design of the device by changing the angle of its inclination and the resistance pegs to predict where the marble will land.
1 marble
1 Styrofoam boards ( 20 cm x 30cm  x ) (this is where you will build your track)
Clear tape
Masking tape
Double sided tape
15 jumbo craft sticks
3 plastic cups
3 straws
20 toothpicks
Scissors
Block of styrofoam or a sturdy box that the board could be leaned on.
10 popsicle sticks in a stack held together with rubber bands ( this will be used to change the angle the board is inclined at)
Pencil and markers
Basketball is a sport that requires skill in making good throws. In addition, the sport also needs the ability to identify the right angle and force before making the throw. We will be building our own basketball court and a throwing mechanism, while examining the science involved.
Pizza Box 8" – 1
Jumbo paper clips – 2
Big paper clips – 5
Big craft stick – 5
Cupcake cup – 1
Wooden peg – 1
Rubber band – 2
Cupcake cup -1
Brass fastener – 4
Ping Pong ball – 1
Basketball sticker template – 1
This is a fun and relaxing ride out at a waterpark. Explore the concepts of buoyancy and potential energy as we build and test our own version of a paddle boat.
1 Foam board.
1 Foam sheet.
1 plastic corrugated board
1-2 Satay stick
1-2 straws
1 Rubber band
Cellotape
Scissors
Pencil
Knife (Parents advise)
Cutting Mate
Color pencil
Water Pipe
Children water pool
Let's learn how to make a moving carousel using a motor and some batteries. You will be able to see how a motor works and how it can move the carousel using a pulley system. Also learn about how the direction of electricity could change how your carousel spins.
Cardboard cut into a circle (that will be the base of the carousel where toys can be placed)
Cardboard box (where the motor, battery holder and pulley system will be
2 Foam blocks ( one for the dowel rod to be sitting in and one as a support for the motor)
1 Thick rubber band
1 small pulley
1 small pulley that will be glued onto the motor
1 big pulley that will be glued to the dowel rod
1 Dowel rod
1 Motor
1 Battery holder
2 AA batteries
2 stripped wires
1 switch
In the making of this yummy dessert, discover how we use a secret ingredient to make ice colder than it is!
¼ Cup Milk
¼ Cup Whipping Cream
¼ tsp Vanilla Essence
1 tbsp Sugar
¼ cup Coarse Salt
1 big bowl of ice cubes
Topping – sprinkles, chocolate chips (optional)
¼ measuring cup
¼ tsp measuring spoon
1 tablespoon
Thick dishwasher gloves/cloth
Small zip lock bag
Plastic Bag (bigger than zip lock bag)
A bowl
Class Time : 10am or 2.30pm (1.5 hours/session)
In this project, students will investigate how different design features of a parachute affect its performance.
Paper Plane Launcher (Tuesday)
Get a flying start to your day with this challenge: Try throwing a paper airplane by moving just your wrist (don't move your elbow or shoulder). It's hard, isn't it? How could you get a paper airplane to fly far if you can use only a short distance to launch it? Try this challenge to find out!
Airplane Template – 2pcs
Big rubber band – 1pc
Paper clips – 2pcs
Small craft sticks – 2pcs
Rectangle container – 1pc
Scissors
Cello tape
Rocket Launcher (Wednesday)
3-2-1 Blast Off!
Here's a fun way to learn about air pressure and direction! Design and build a launcher and test it to see how far you can launch you can make your rockets go!
Want to explore the universe?
Get a head start by designing and building your very own rocket. We will experiment, test and modify the rocket's design to see how the changes impact the rocket's performance.
1 Piece of paper cut into a circle with a 20 cm diameter ( this will be to create a target)
4-5 non bendable straws ( this will be slightly bigger than the launcher straw, his will be used to make the fuselage in method 1)
1 A4 paper ( for making the fuselage in method 2)
5-10 pcs of notecards (to make the fins)
1 Bendable straw (will be use as a launcher for the rocket if the student did not build the launcher)
4-5 small balls of modeling clay/playdoh (about the size of a marble, this will function as the nose cone)
Clear tape
Pencils
Rulers
Markers
Scissors
Tape measure/ long ruler
In this lesson, students will get to know the different components of a rocket and the functionality of their real-life counterparts. They will also explore the chemical reaction of the propellant used and how it creates air pressure which then launches their rocket!
We will be running this online class via Zoom, a relatively easy-to-use video conferencing app. We are exercising best practices with respect to security. Rest assured, we are applying best practices in utilising Zoom to ensure security during our class. You can connect to Zoom on your desktop, laptop, tablet or smartphone. If you don't already have Zoom on your selected device, you can download it here: https://zoom.us/
We will email / whatsapp meeting details a day before the class, and a reminder about 30 minutes before the class, so please do keep an eye out for our messages! Our instructor will be online and ready to assist with set up 30 minutes before the class. Please try to log in to Zoom 5 minutes before the scheduled class time so we can start the class on time, and please allocate at least 60 mins for this activity.
Virtual Holiday Camp Registration
Enjoy savings
when you sign up with a sibling
Please sign up for the virtual holiday camp by completing this form and making payment to secure a spot.