10 August - 22 August 2020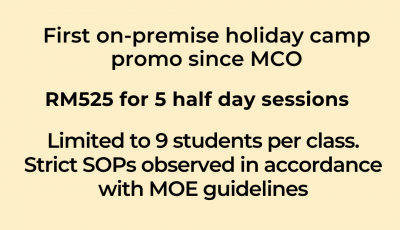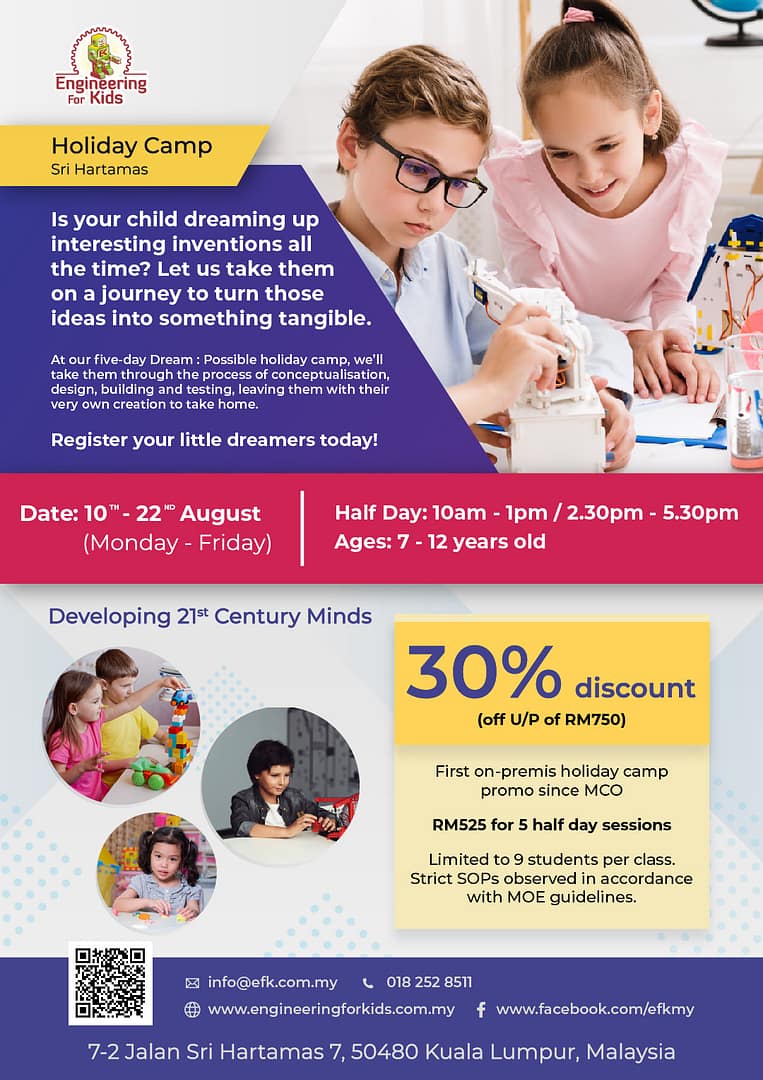 Dream : Possible Holiday Camp
Is your child dreaming up interesting inventions all the time?
Let us take them on a journey to turn those ideas into something tangible.
At our five-day holiday camp, we'll take them through the process of conceptualisation, design, building and testing, leaving them with their very own creation to take home.
Register your little dreamers now!
Duration of camp : 10 – 22 August 2020 (Mondays-Fridays)
Time slots : 10am-1pm or 2.30pm-5.30pm
Age group : 7-12 years old
Price : RM525 for 5 daily sessions per week (30% discount off U/P of RM750)
Day 1: Introduction, safety briefing and identifying problem
Day 2: Brainstorm and research solutions. Design the idea or solution and plan course of action
Day 3: Building and testing
Day 4: Modifications and improvements
Day 5: Complete project and make a presentation of creation


Completed projects can be brought home, provided materials listed below are removed*
* Parts from LEGO EV3 kits or LittleBits
Center Holiday Camp Registration
Enjoy savings
when you sign up with a sibling
Please sign up for the center holiday camp by completing this form and making payment to secure a spot.