Commencing February 2021
THE NANO PROGRAM
A purpose designed program conducted
through live online classes with
materials delivered. It is designed
to help our young learners gain
multidisciplinary skills and be future ready.
Bundle Offer
Nano Program Offer
The world as we know it is changing.
How Well are you preparing your child for the future?
51% of jobs we know today are at risk.
Technology & Innovation are driving a shift in workforce needs
The nature of work is changing. As artificial intelligence, robotics and cognitive technologies become increasingly sophisticated, jobs of the future will be redefined and reinvented.
The biggest risk to schooling today is that it is losing its relevance
Schools are teaching the same subject matter as they did a century ago, and tech learning tends to be "how to use" as opposed to "how to innovate".
Knowledge in the digital age
Children are becoming super connected at earlier ages, and with vast resources and information readily available, making the ability to distil, analyse and apply knowledge an increasingly critical skill.
Developing 21st Century Minds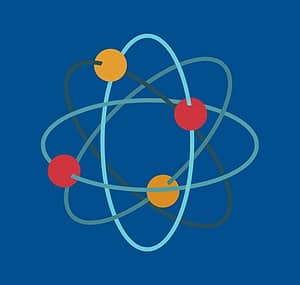 By applying STEM concepts to real-world problems, we empower your child to be innovative and to think creatively. Your child will be given the opportunity to build models and conduct experiments to experience STEM concepts firsthand.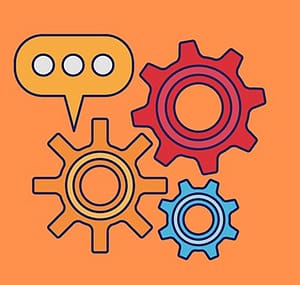 Through hands-on projects that are fun and engaging, we embrace persistence and daring, to never give up but to learn and relearn from failure through the support of collaboration as a team and advocating effective communication and processing feedback objectively.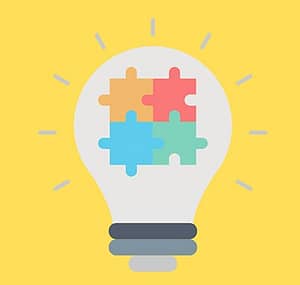 Our learning approach emphasises creativity, encouraging learners to consider multiple approaches to any one problem. By presenting our students with real-world problems, we facilitate a deeper learning process through which they can develop a critical and logical way of thinking.
The benefits of our program
Your child will learn to think independently and practice first principle thinking. Instead of rote thinking, they will instead be taught to break down complicated problems and formulate their very own original solutions.
Stand out in a world of robots and artificial intelligence. Your child will develop critical human traits of collaboration, communication and creativity that are key skills in the 21st century.
Future proofed for the 21st century workforce: Your child will be prepared to face rapid changes in a technologically driven world. Not only will your child become highly employable across a multitude of new professions, he/she will also be groomed to become the next world shaper.
Apprentice
7 – 9 Years Old
Junior Civil Engineering
Junior Chemical Engineering
Junior Mechanical Engineering
Junior Robotics : Wild Animals
Junior Under Construction
Junior Kelvins Kitchen
Junior Pirate Academy
Junior Aerospace Engineering
Junior Industrial Engineering
Junior Marine Engineering
Junior Mechanical Engineering : Toys
Junior Robotics : Adventure Stories
Junior Robotics : Amazing Mechanisms
Junior Power & Energy
Junior Wings, Wheels & Sails
Junior Adventures with Kelvin
Junior Environmental Engineering
Junior Scratch : Musical Adventures
Junior Robotics : Play Soccer
Junior Robotics : Simple Machines

Junior Inventors Workshop
Junior Space Pioneers
Junior Twisted Fairy Tales
Junior Medieval Defense
Civil Engineering
Aerospace Engineering
Robotics : Robotics 101
EGD : Pong in Space
Medieval Mayhem
Heroes Week
Food Factory 
How Amusing
Kodu Kart Racing
Marine Engineering
Mechanical Engineering
Robotics : Mission to Mars
Hardware Engineering
Engineering Olympiad
Out of this World
Amazing Race 
Wreck-it-Week
Traveling into the Future
Chemical Engineering
Industrial Engineering
Robotics : Envirobots
Scratch Video Sensing
Building Cities
Sail the Seas
Momentum Madness
Agent of Change
Electrical Engineering
Robotics: Robo Battles
Robotics : Olympics
EGD : Invader Defense

Design the Future
Survivor Engineers Cove
Medieval Mechinations Redstone
Environmental Engineering
Robotics : Robot Surgeons
EGD : Platform Games
3D Printing : Superheroes
Robotics : Rescue Robots
Robotics : Ocean Missions
EGD : Motocross
EGD : Temple Escape
Note:
The Engineering Units and Projects are for illustration purposes only to have an understanding of the wide range of selections available.
During the MCO Period
Let your children experience and experiment with STEM at home! Explore science concepts using everyday materials with our experienced instructors. Play, Learn & Grow with us.
December 2020 – January 2021 Classes: SIGN UP HERE
Postponed until further notice
I wish to get notified about the latest Engineering For Kids program offering.
Please send me more information.